Christmas is almost upon us, and if you are struggling what to get family, friends& work colleagues. Well here is a list of Christmas gift ideas 2019 for iPhone and iPad fans.
iPhone Cases: Offer a Trusted Companion
What better way to win the heart of your loved one than presenting a nice-looking iPhone case? The market boasts a great many covers, ranging from designer cases, classy wallets to ultra-thin covers, and more. Thus, choosing an excellent case for your buddy shouldn't be a big ask.
iPhone Wallet Cases: A Sleek, Smart and Stylish Choice
Admired by professionals and loved by travelers, an exclusive wallet case can be a great pick. It takes care of regular basic needs, so the user need not carry a traditional wallet. Moreover, many of them work with wireless charging as well.
iPhone Designer Cases For the One You Love
Know someone who has a flamboyant personality? Then a designer case can be the best Christmas gift for them. Available in various colors, designs, and patterns, you can choose something precisely tailored to their choice.
. Thanks to some smart and hybrid raw material, they offer aesthetics, panache, and defense as well.
iPhone Ultra-Slim Cases, The Hottest Asset
Comfortable grip, pocket-friendliness, protection, and functionality. These are some of the features that make ultra-slim cases one of the best Christmas gifts for iPhone fans.
They make a form-fitting pair with the iPhone also offer a comb grip. Not to mention, they keep the elegance of the smartphone alive!
Want one for your dear friend? Jump over to the following lists:
iPhone Battery Cases: So Your Loved Ones' Are Always Juiced Up
A perfect Christmas gift for iPhone users who are always on the run. A battery case is a portable power bank, and protection rolled into one. So while their phone is protected, it is also well charged.
Best Earphones
Bluetooth Headphones for iPhone 11 Pro Max, 11 Pro and iPhone 11
If the person you are gifting is an audiophile, earphones are simply one of the coolest things they could get as a Christmas gift. From the elegant AirPods, Waterproof Xcentz to the pretty comfy AuxGear, there are many good options.
Aside from bringing life to the music time, the earbuds can also fire hands-free calling big time.
Best Speakers for iPhone and iPad: An Obsession For Every Audiophile
Again aimed at audiophiles and music lovers, Bluetooth speakers are great for wireless streaming of music from someone's iPhone/iPad to the speakers. Wireless makes the thing portable, which is quite handy.
There are some big players with high-quality products in this segment. So, getting a powerful speaker is a pretty easy task!
Bluetooth Transmitters: A Smart Solution
Bluetooth Transmitters for iPhone
So, what could be a better Christmas gift for iPhone and iPad lovers than a Bluetooth Transmitter! After all, this amazingly smart device converts their favorite new and old devices Bluetooth friendly.
Knock Knock, It's Time to Gift a Dock
Docking stations are handy. Aside from letting up securely charge the iPhone, they also allow you to use your smartphone hands-free. Times when you are busy working on your computer, you can hold the smartphone using the dock and be able to keep track of the latest alerts or even interact with the device more conveniently.
It's this two-in-one functionality that makes charging stands so handy. While some docs sport an ultra-portable design, others boast a multi-device charging system so that you can keep all of your devices organized.
Smart Chargers For Their Smart Devices
Smart Chargers for iPhone 11 Series
As our devices are becoming smarter, the need for a fast, intelligent, and efficient charger is gearing up.
Wireless Chargers: Convenience At Its Best
Wireless charging has slowly caught up with most users..
Portable Chargers: Utility Meets Comfort
Power banks are a great aid when you're on a busy schedule and don't have time to charge the beast! An ideal gift for those who often travel, crib about low battery or forgets charging overnight.
Interestingly, portable chargers are available in almost every shape, size, and style possible, whether you are looking for a slim profile, high capacity, portability, wirelessness, or even eco-friendliness.
Best Christmas Gift Ideas For iPad Lovers
The most loved tablet in the world, iPad is a top-notch gadget that doubles super handy notebook. If your loving friend is an iPad user, you can present him/her a variety of accessories.
Sleeves and Cases: More Than Just Protection
Almost every iPad user immediately buys a protective case or sleeve for their beast. So why is it ranked amongst the best Christmas gifts for iPad Fans?
iPad Stand – is it an iPad or an iMac?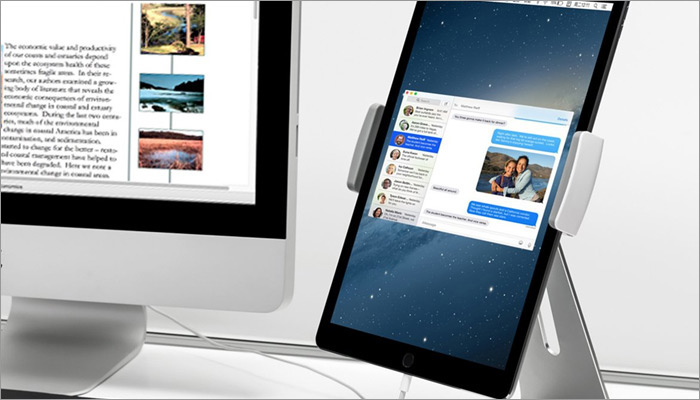 It is perceived that Apple is prepping to make the iPad a suitable replacement for laptops. An iPad stand can allow you to use your device horizontally or vertically, mimicking the look of an iMac.
Moreeover, the stand prevents back or neck pain by adjusting the viewing angle by elevating the screen. It also lends enough space to connect the charger.
For further information contact Data Direct on 01-2961000
email sales@datadirect.ie /visit us www.datadirect.ie